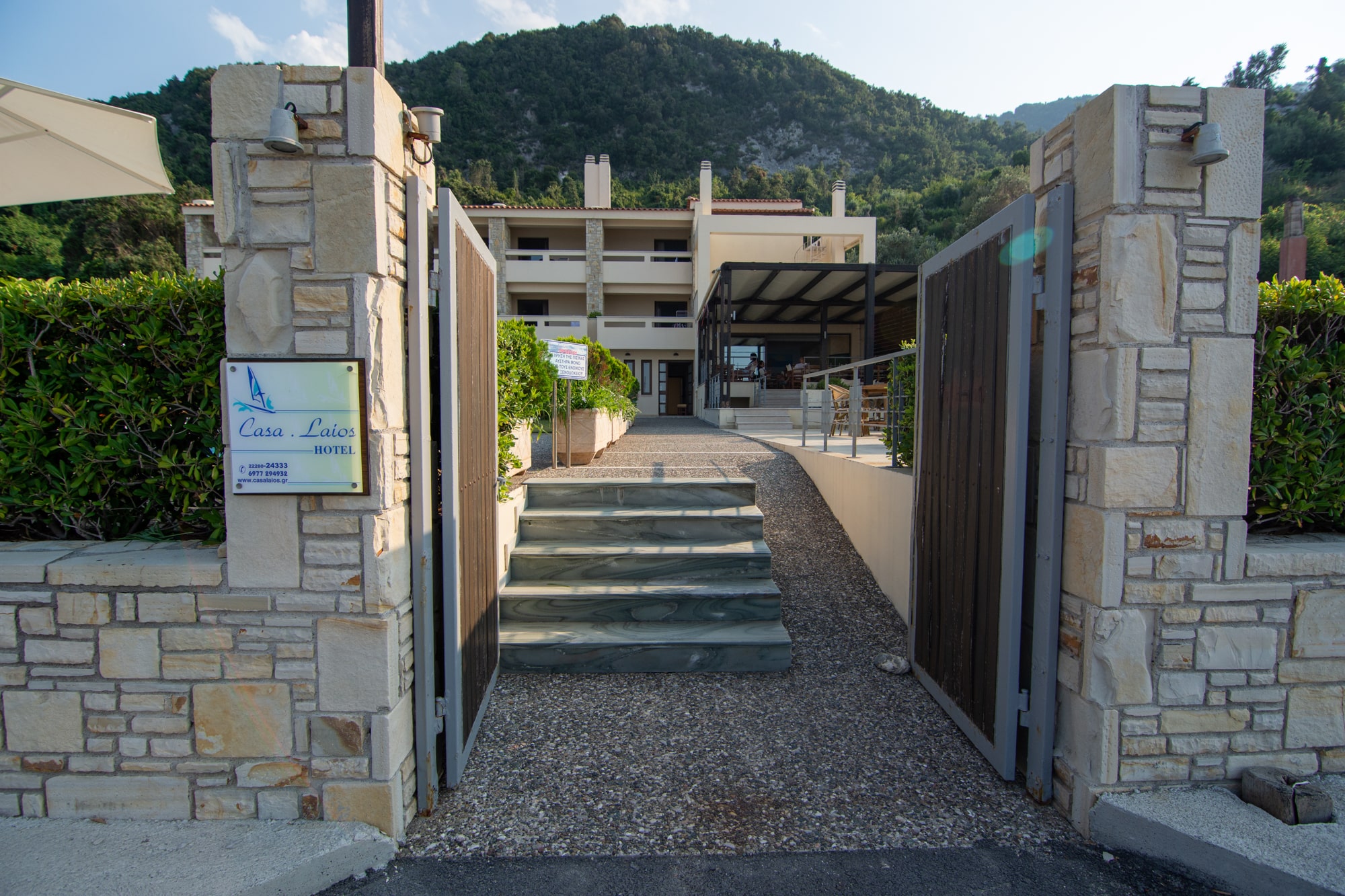 About Casa Laios
Following a wonderful verdant route on the imposing mountain of Dirfi we end up at the famous beach of Chiliadou where the natural beauty, the green landscape and the endless view of the Aegean harmonize so as to offer you a scene of absolute calm and relaxation.
There is the Casa Laios hotel which in itself could be an occasion for a trip to the area. The pool and the greenery that surrounds it is an ideal place to relax throughout the day, while on the beach a few meters from the hotel, you can enjoy the sun and swim in the crystal clear waters.
All rooms have a view of the endless blue of the Aegean and are very attentive to attention to detail for the best possible stay.
The hotel has a café-bar where you can enjoy refreshing drinks and taste delicious food.
Facilities
Spacious modern rooms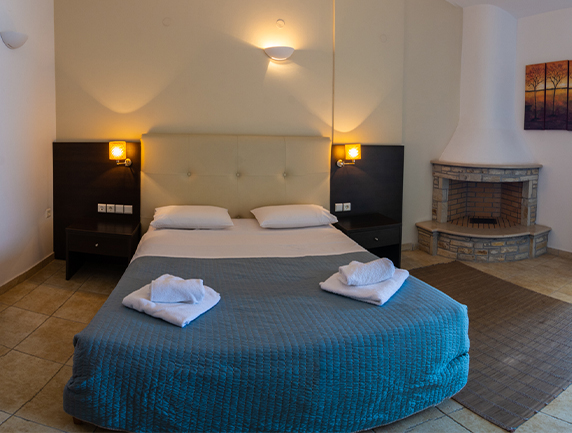 Our Rooms
All rooms are comfortable and discreetly furnished, ready to meet the needs of even the most demanding customer. They are equipped with refrigerator, bathroom, air conditioning, TV. They have autonomous balconies overlooking the Aegean Sea, while the presence of stone and wood on the outside harmonizes perfectly with the landscape.
We are waiting for you to experience the magic of this summer together.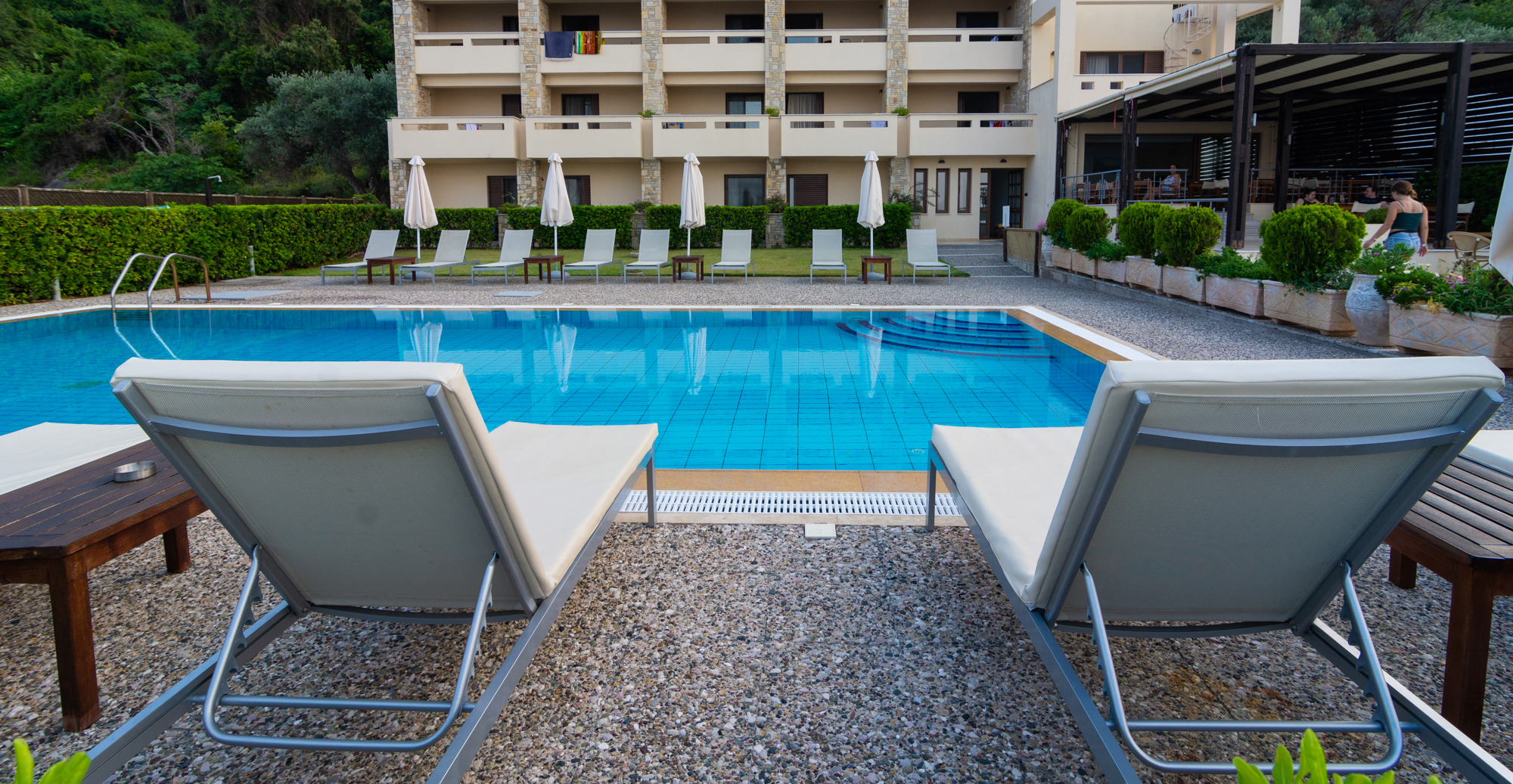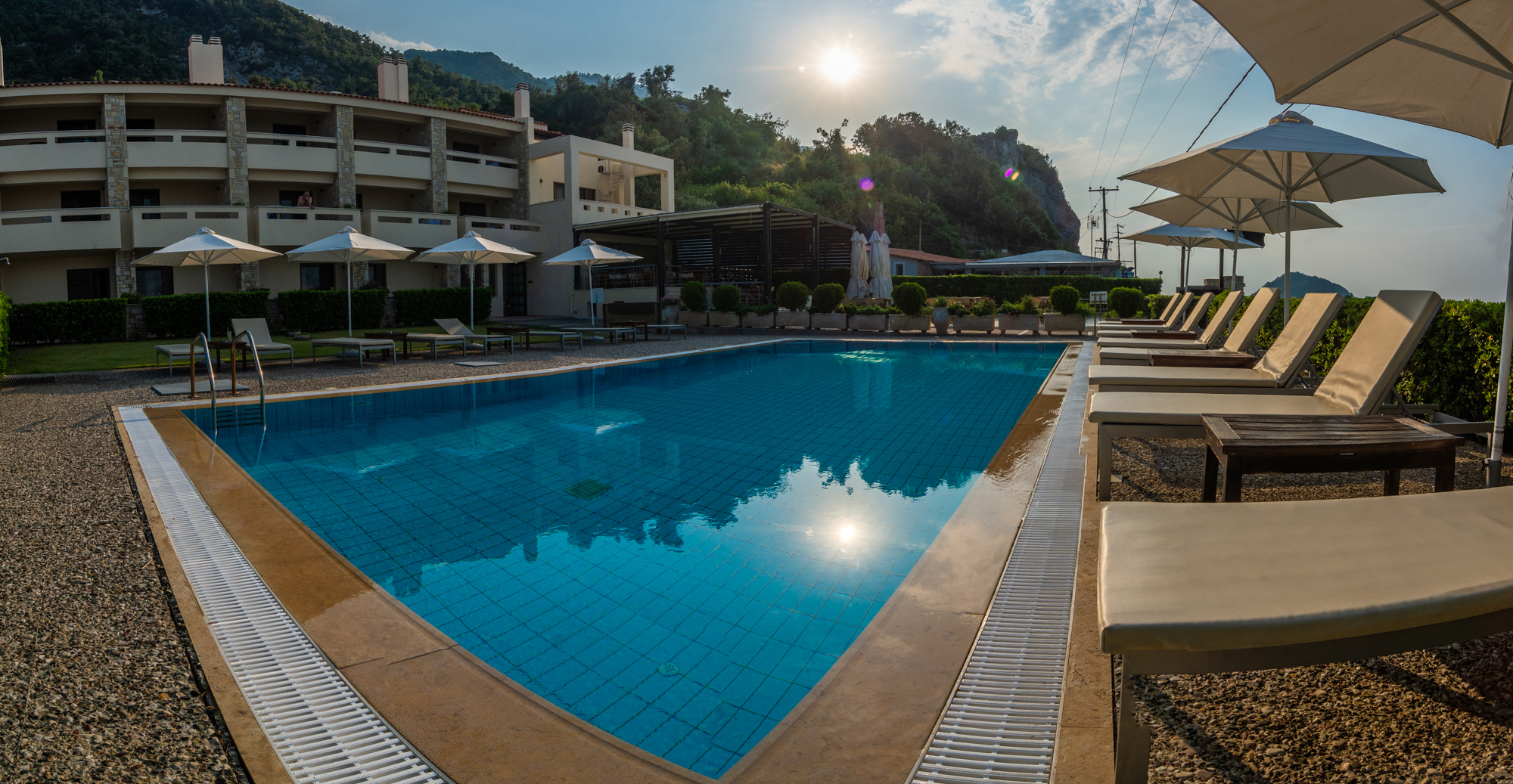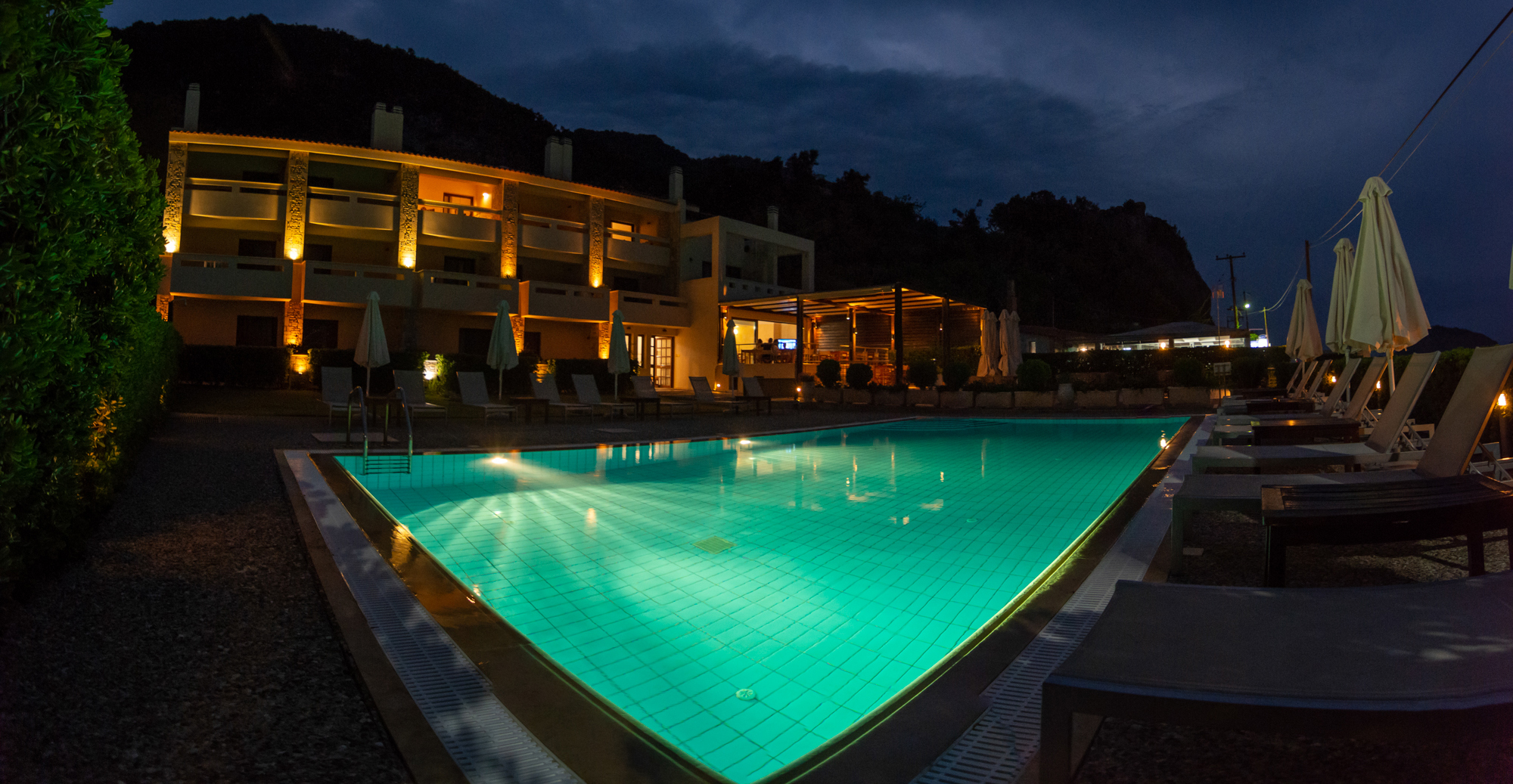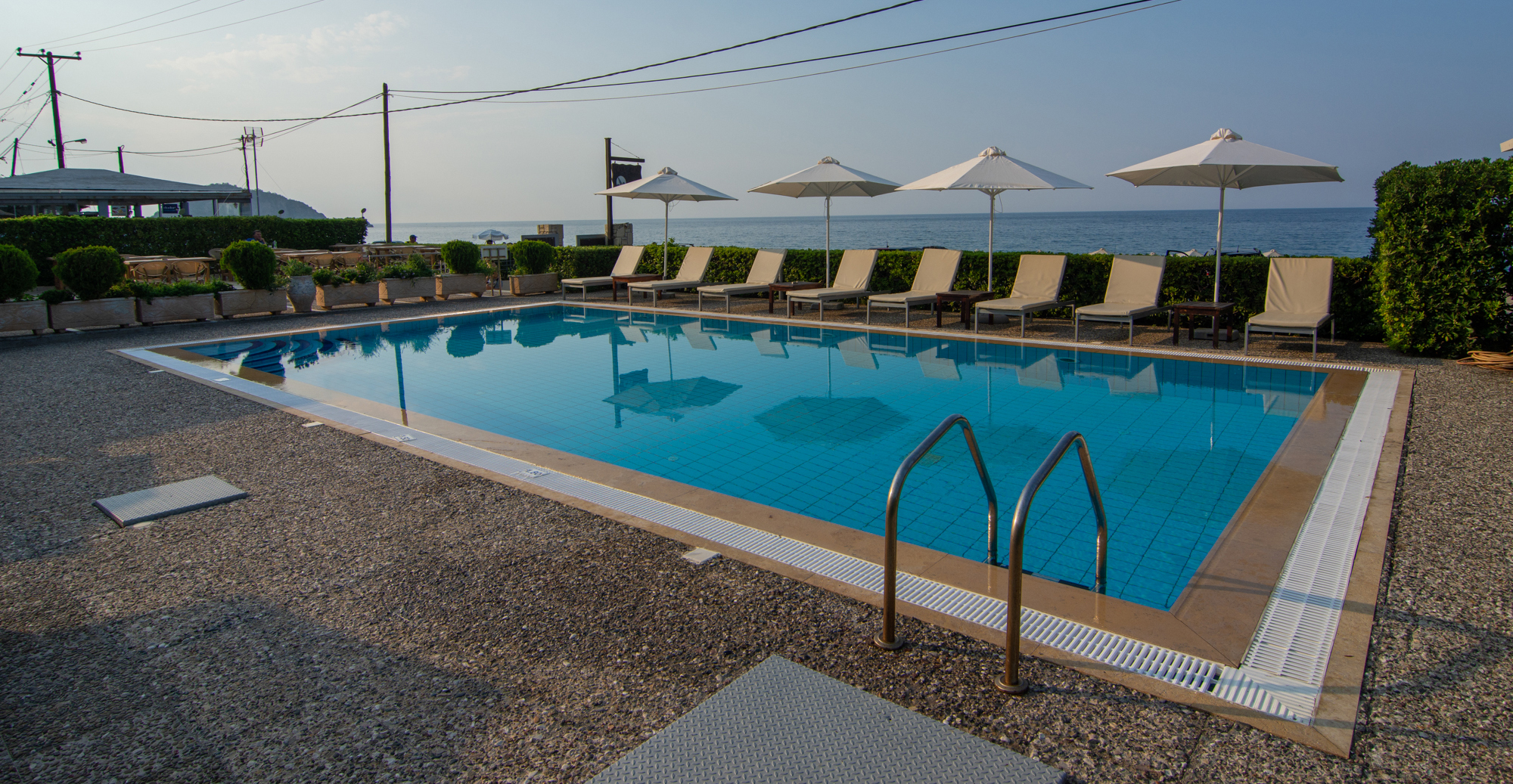 Our Pool
The pool and the greenery that surrounds it, is an ideal place to relax during the day, while in the evening you can drink at the bar or try delicious dishes in the romantic atmosphere created by candlelight under the sound of soft music.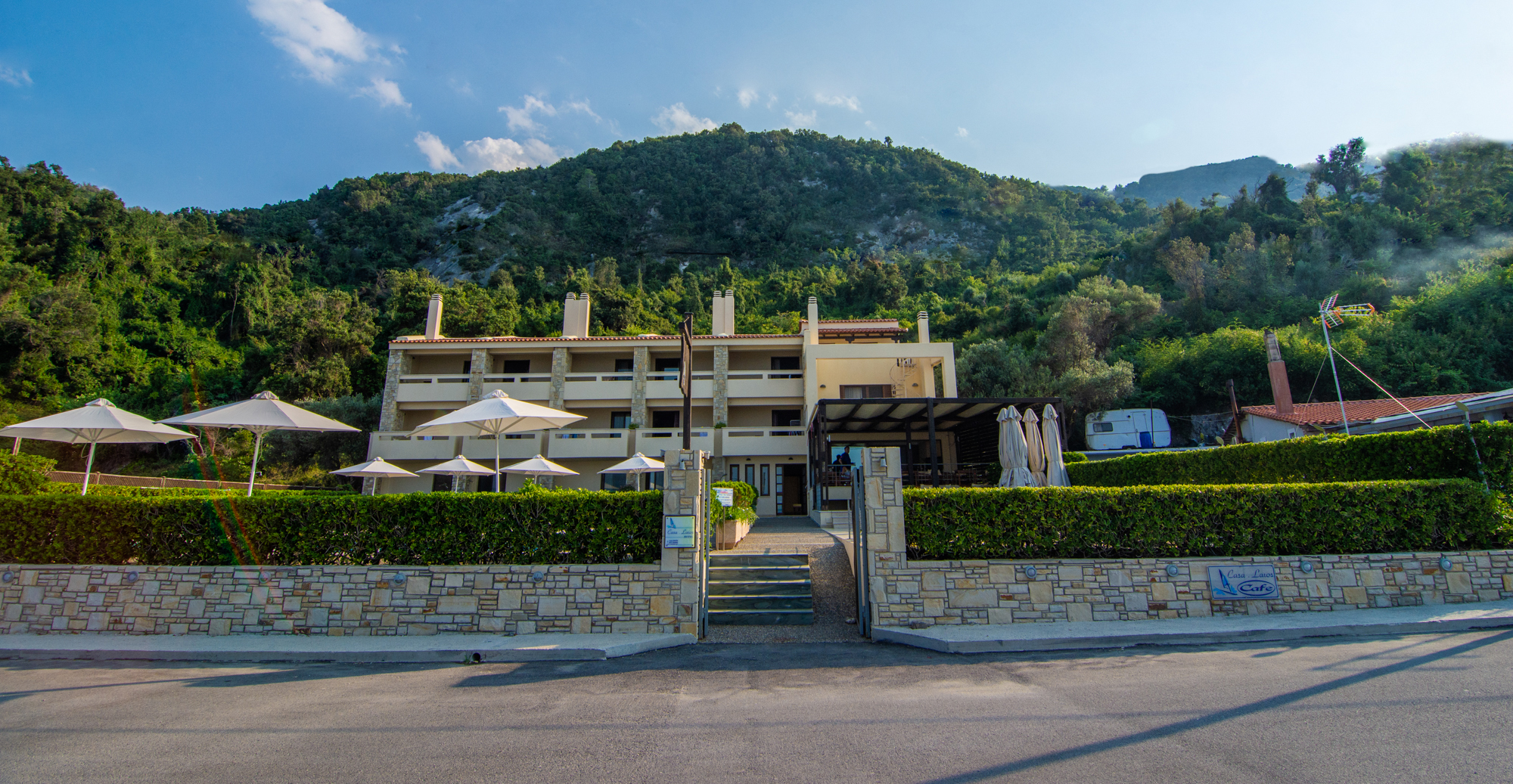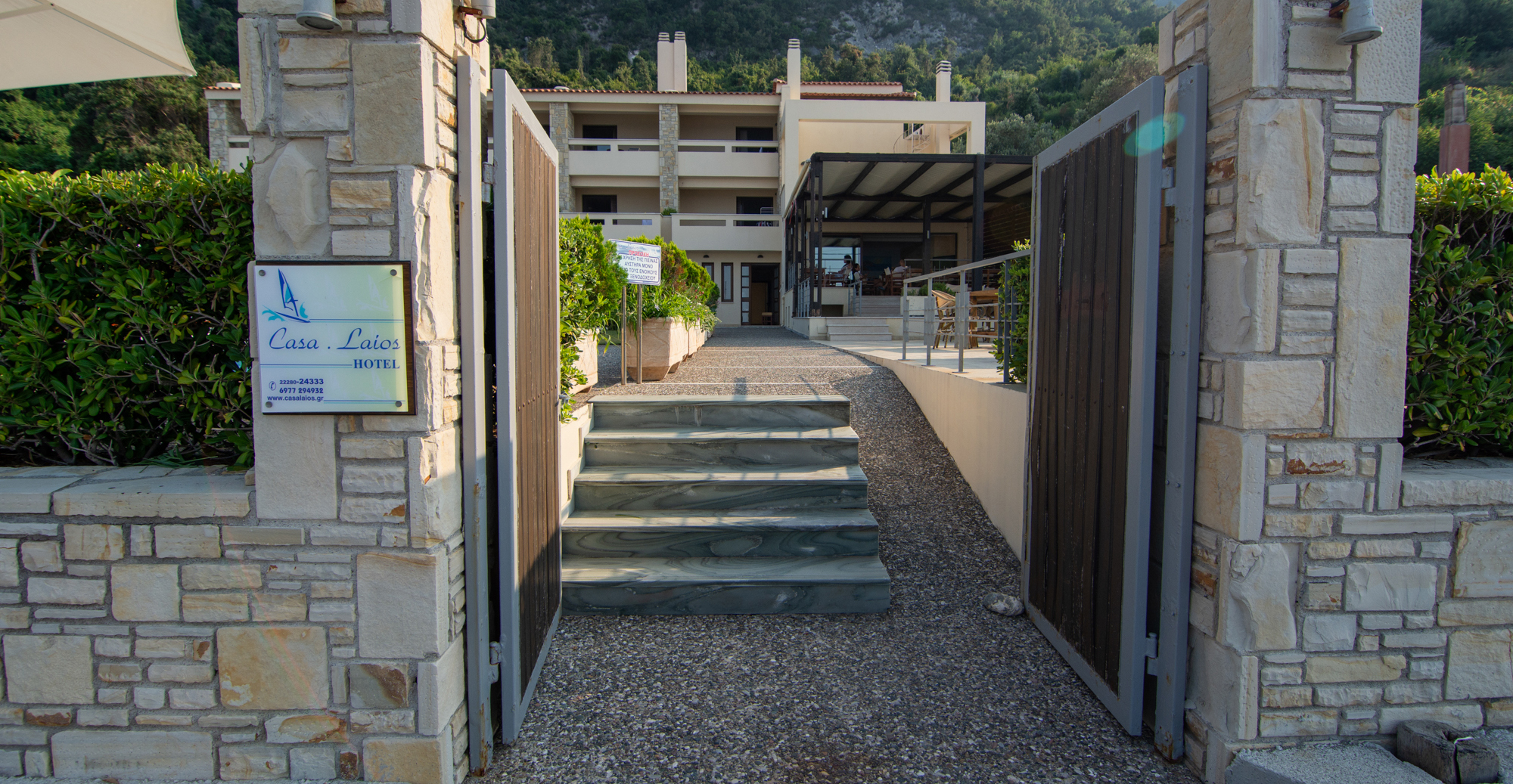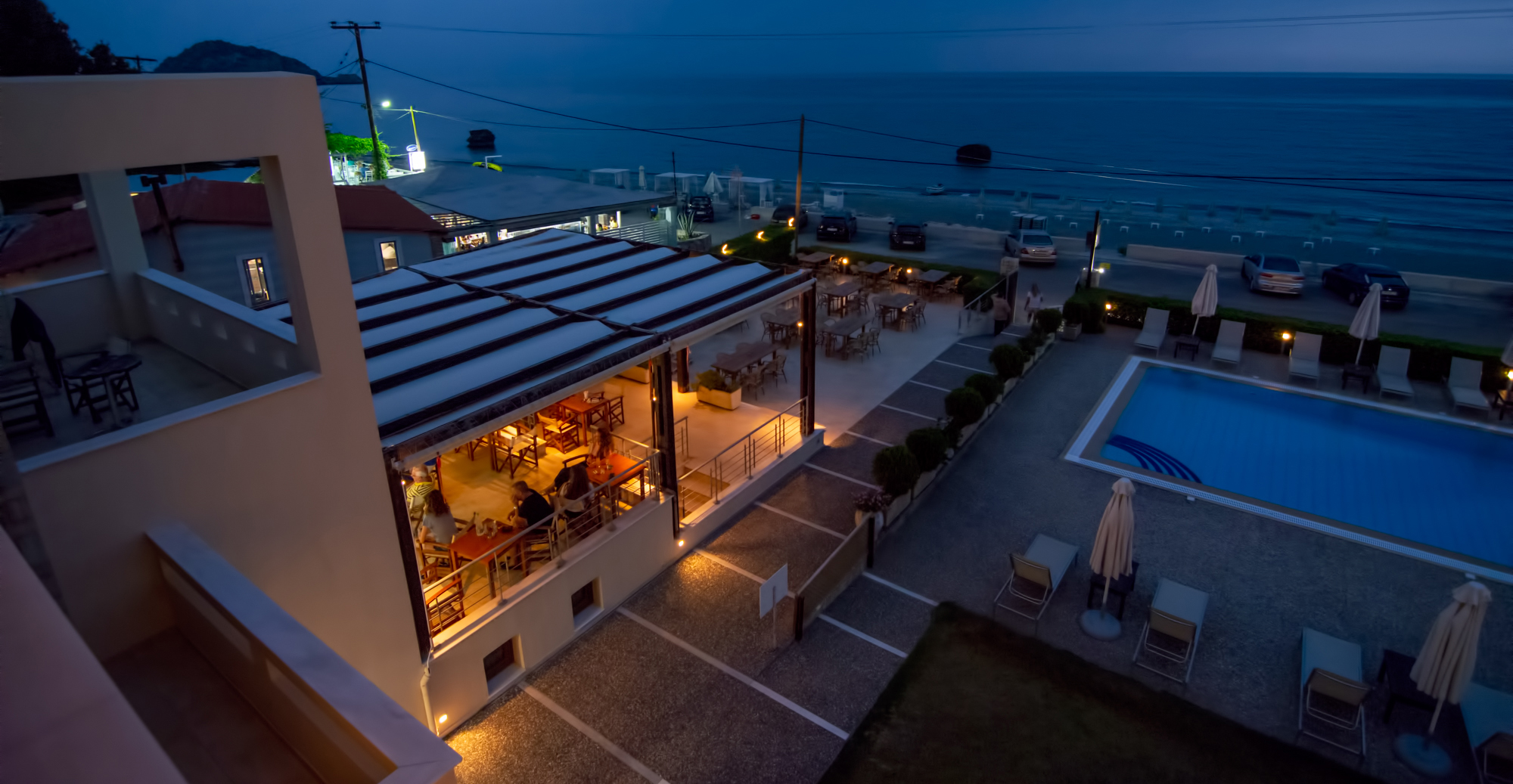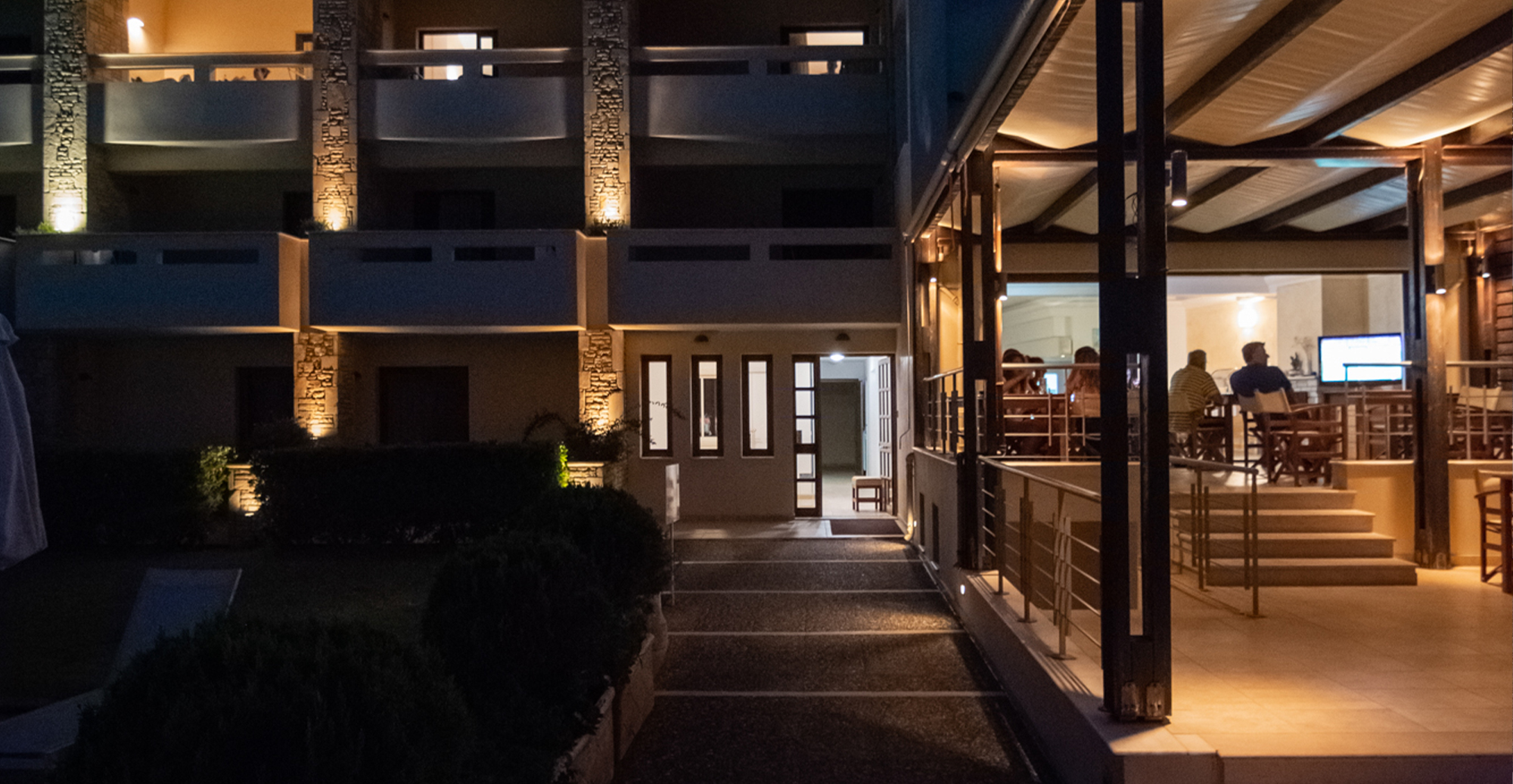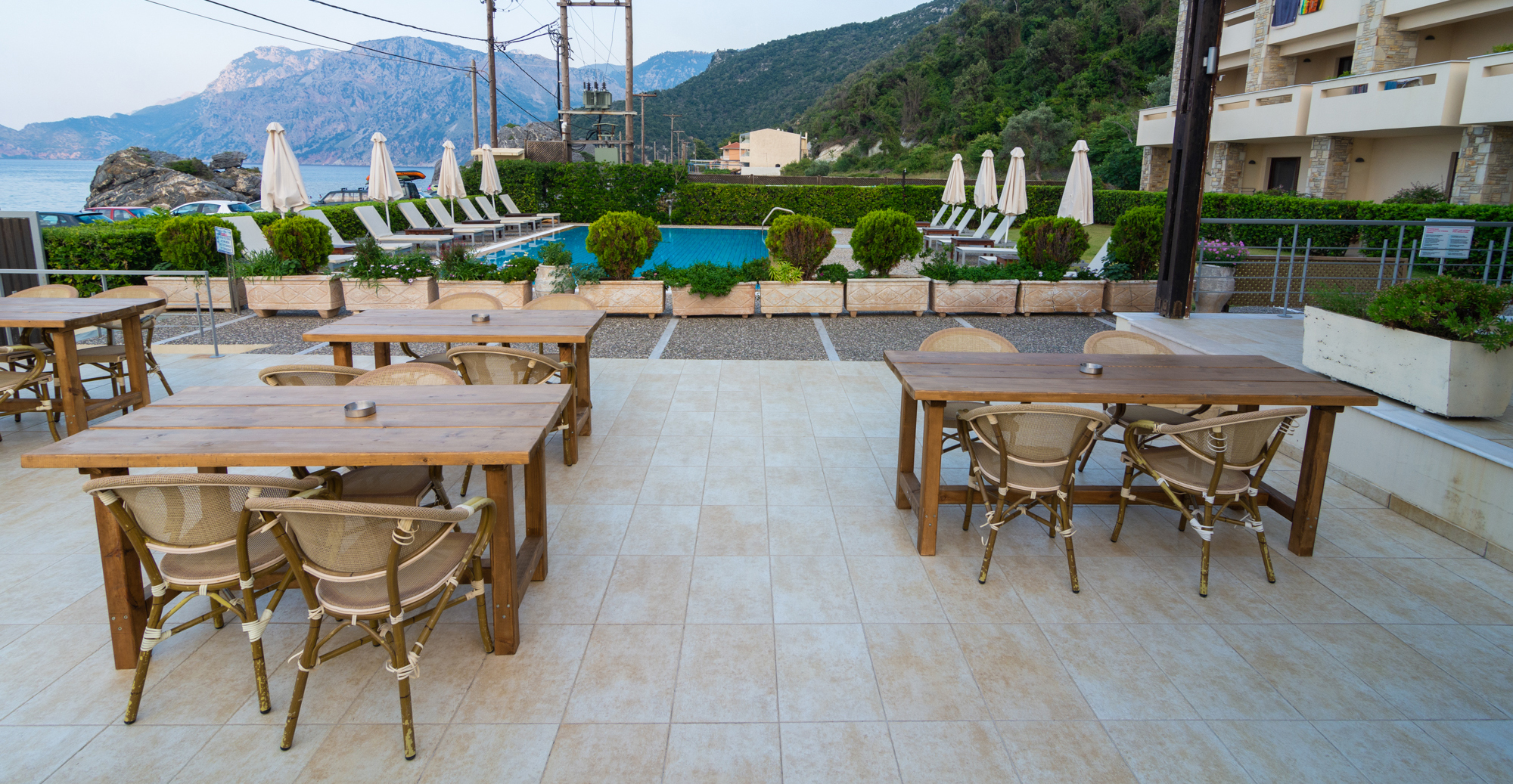 The hotel
Where the fir forests and the beaches with the blue waters combine a unique landscape, on the beach "Chiliadou", is the new building Casa Laios, a hotel that could be the only reason to travel in the area.